Review
The Liszts
Kyo Maclear, Illustrated by Julia Sarda
Tundra Books, 2016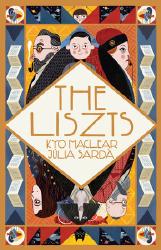 The Liszts is a lovely story about fitting in in your own way. The Liszt family are list makers. One day, a stranger arrives at the Liszt home only to be rejected by everyone but Edward, the middle child who makes "Lists to quiet the swirl of his midnight mind." The stranger is a questioner. Turns out, so is Edward.
This is a slightly off-kilter story. As with most of Kyo Maclear's books, the text may read very differently for adults than for children, but it is lovely and sweet and touching. And the illustrations should be a joy for any reader. They're quirky and rich with unexpected details, both humorous and eerie.
I really enjoyed this book. It's well patterned for younger readers, and its story is so nuanced that the book should grow in its appeal as young readers age.